Success!
What happens next?
Contact
One of our friendly consultants will give you a call soon to discuss your application and collect all the necessary details from you.
Coordinate
We will communicate with your doctor and specialist to complete all the messy paperwork on your behalf.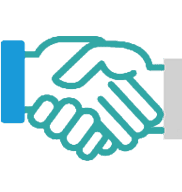 Lodgement
Our team will handle the lodgement process with the ATO to ensure your application will be successful.
Success
Your application will be approved and the funds will be released to you within 14 days.